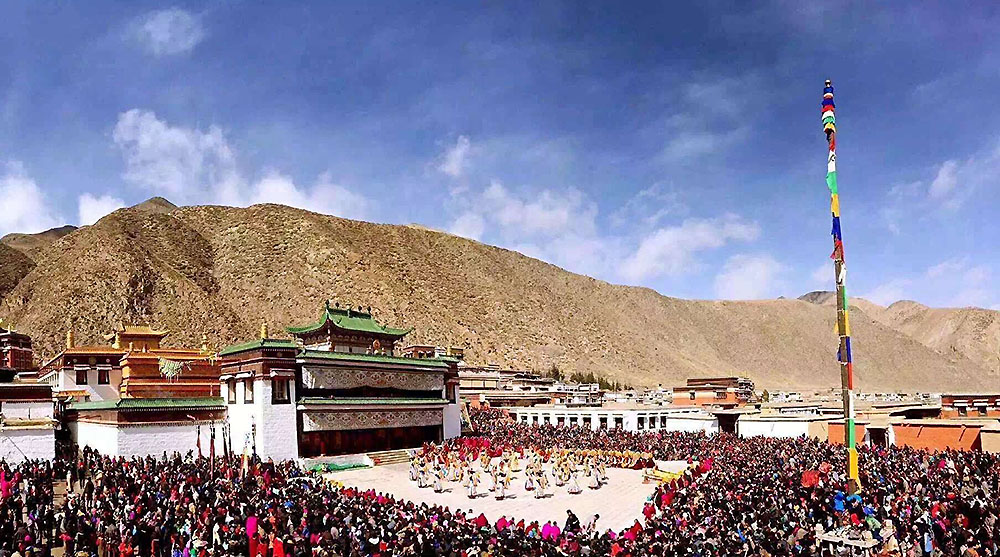 When planning a trip to the roof of the world, many people start by asking, "When is the best time of year to travel?" To best answer this question, we have to start with the goals and motivations for the individual travelers or their group. For example, if you want to experience the nomad life on the Amdo grasslands, then July-September is the best time of year. If you want to hike or mountain bike on the trails of the eastern edge of the Plateau, then June-October is the right time.
 But…What about winter?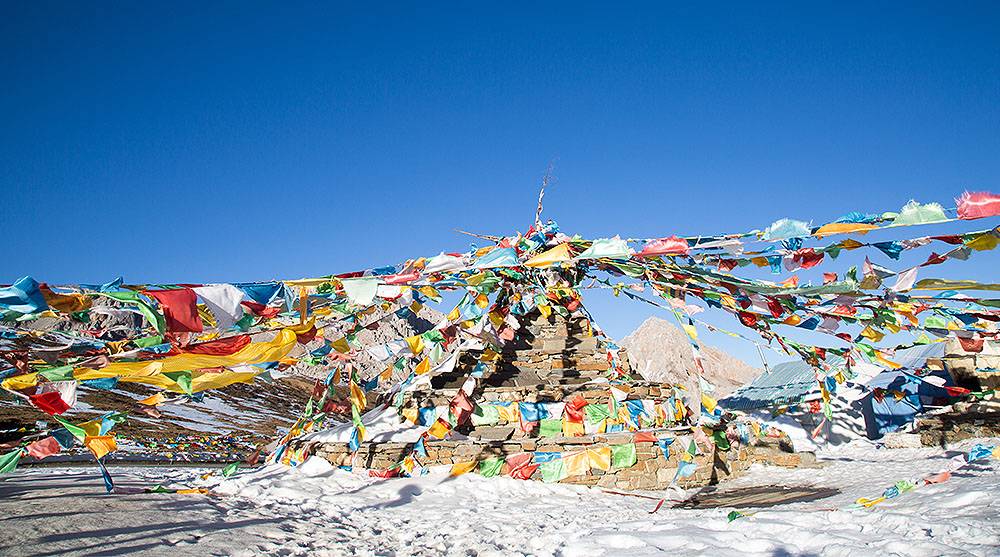 Traveling on the Tibetan Plateau in winter is not as formidable as you may think. In fact, there are certain advantages to traveling in the region during the colder months of the year. Here are a few of those reasons: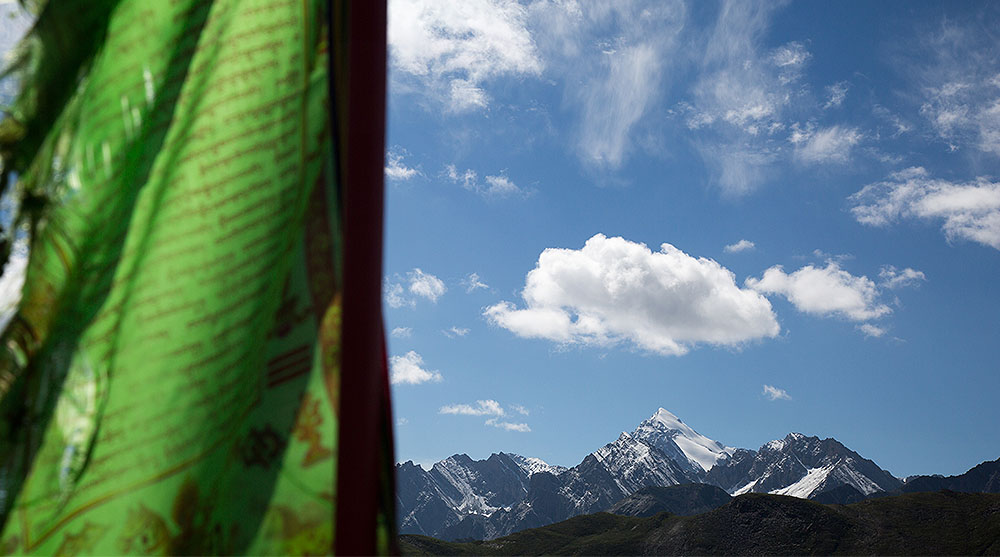 Clearer Skies mean Stunning Snow Mountain Views 
The skies are usually clearer throughout the early and late season months, making the big peaks better for viewing. Take Mount Xuebaoding for example. It can be hit or miss throughout the summer but from February-April and October-November, the mountain is far less "shy" as our local Tibetan guides like to say.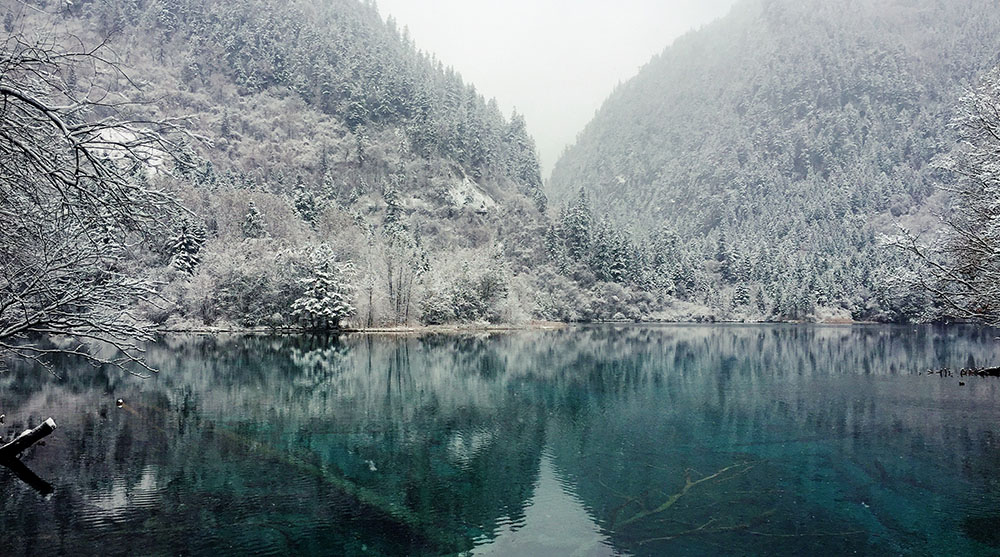 National Parks Without Crowds
The National Parks throughout Eastern Tibet are far less crowded in the winter months and some of the most famous waterfalls in the region are frozen, creating a completely different experience for the visitor.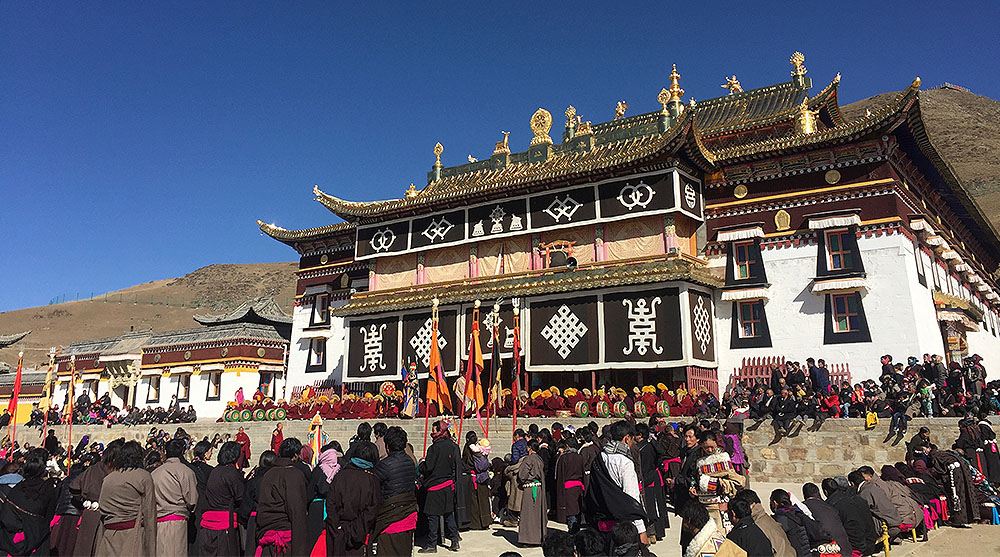 Festivities and Warm Hospitality 
Many Tibetan celebrations take place in the colder Winter and Spring months. A couple of the most notable celebrations are Losar (New Year) and the Monlam Prayer Festival.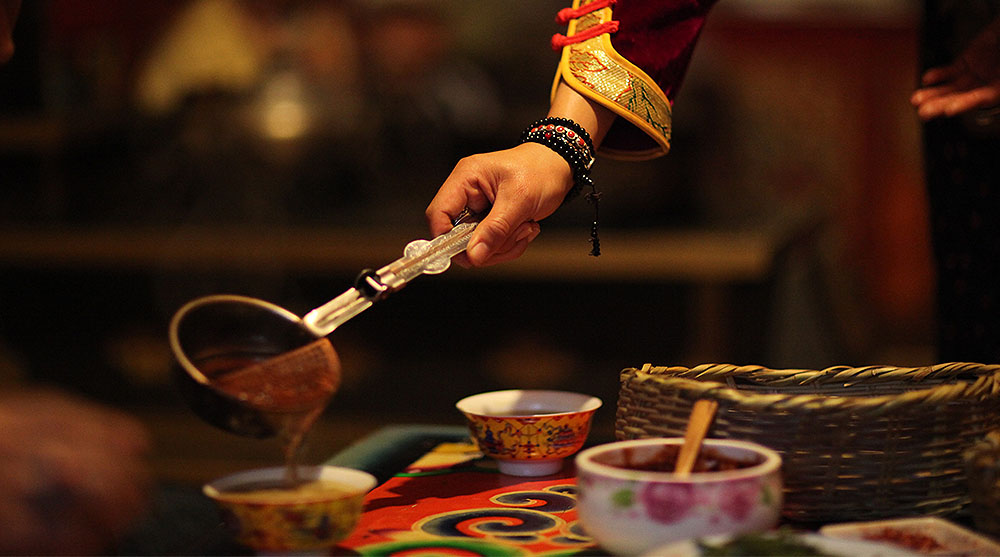 Is it TOO cold? 
People often equate Tibet with cold temperatures. While it is true that the region can get very cold, that does not mean that a winter visit to the Tibetan region will be an uncomfortable experience. Winter days are usually sunny which can make for comfortable day hiking conditions. The temperatures dive in the evenings but staying in a good guesthouse or homestay can still give you comfort when it matters most.
And this isn't just true for rugged mountain travelers. Family trips to Tibetan regions during the winter are perfect for those living in Asia, looking for a break from the big, often-polluted cities.
You can find a seasonal temperature chart for the Amdo region of the Tibetan Plateau here.
How to be prepared? 
It is best to consult with an on-the-ground tour operator before visiting a Tibetan region in the winter. Some tourist services in certain towns close up for the winter. Sometimes bus services stop for a few days around the Losar celebrations. Some guesthouses have heat and some don't so it is good to know these things and a knowledgeable provider can give up to date information to help make a winter visit enjoyable. 
It is also good to know how to pack and how to dress appropriately for the season. Check local weather conditions before going. It is helpful to know seasonal conditions and have up to date reports so you know what to expect. In addition to this, there is some good science behind having the proper clothing.  
It is as easy as ABC…Anything But Cotton.
Cotton is great to keep you cool while sitting beside the Nile in Egypt, but it is not what you need on the Tibetan Plateau. You want materials that will wick moisture away from your body in order to keep you dry and also to trap body heat to keep you warm. Wools and synthetics are best for this.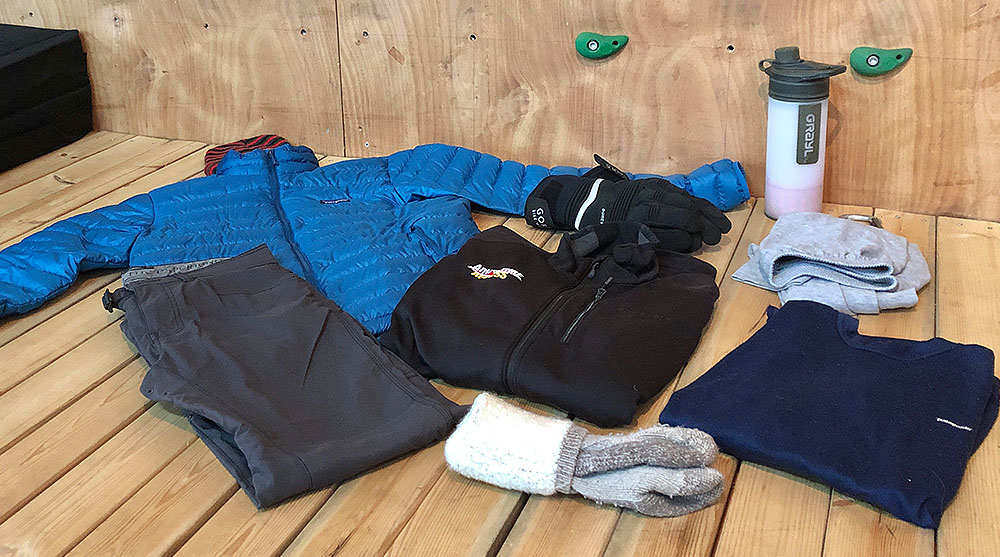 Here are some clothing essentials for packing for a winter visit to the Tibetan Plateau:
Warm hat

Good gloves

Thermal base layers

Upper body fleece layer

Outer shell (upper body) for snow and wind

Good moisture wicking socks

Warm hiking shoes or boots
Some helpful hacks for a better experience:
Lip balm for relief in cold/windy conditions

Sun glasses to help limit UV exposure in snowy or high altitude conditions

A Nalgene bottle for drinking water during the day and for filling with warm water to help keep you warm at night
For a complete packing list for winter visits to the region, please click here.
With proper knowledge, a good plan, and the right clothing, you can have a good travel experience throughout the Tibetan region all year long.