Whether you are in the early phases of planning a trip to the Eastern edge of the Tibetan Plateau or you have already booked a trip and are headed this way soon, it is helpful to know how to pack.
We want to start with a few Q&A's that are helpful for anyone coming to the region and finish off with a few additional answers for those of you who are coming on an Adventure Access experience.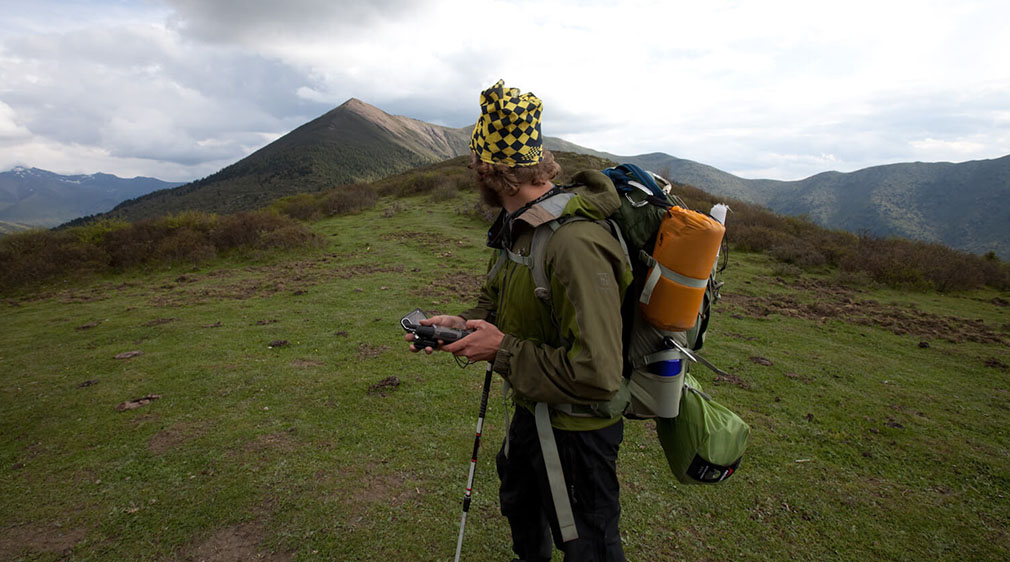 Q: Are there any cultural norms that we should be aware of when traveling in Tibetan regions?
A: Yes, the Tibetan people dress in a modest way. It's very common for them to wear pants all year long. For women, capris would be appropriate in the summer.
In the warmer months, short sleeved shirts are fine, but strappy tank tops for women are not appropriate. This is especially around temples and monasteries, which are common in nearly all our trekking locations.
Q: Are there other clothing recommendations for trekking in Tibet?
A: We do have a general rule for choosing clothes for a trek… It's as easy as ABC: Anything But Cotton.
Cotton does not wick moisture away from the body so you stay damp and cold. Wools or synthetics are much more effective at keeping you dry and warm. This is true for socks as well. Cotton socks are more likely to stay damp and cause blisters.
Q: What kind of footwear is recommended?
A: We strongly recommend hiking boots that are WATERPROOF, not just water resistant. Seeing a specialist that can help fit you properly ensures that you have the proper size which will also reduce pain and blisters on the trail.
Q: What about rain/water gear for Tibet?
A: If you are hiking in Eastern Tibet in the late spring and summer months, we strongly suggest rain gear. Again, these need to be waterproof, not just water resistant. At a minimum, you need a waterproof jacket.
Waterproof pants may not be necessary for all treks depending on your type of hiking pants. Sometimes water resistant pants are sufficient. If you are hiking a trail that has stream and small river crossings, properly fitted gaiters can be very helpful in keeping you dry! Gaiters can also be helpful for snowy conditions at higher altitudes when on a Spring or Fall trek.
A good waterproof pack cover is good for keeping your pack and belongings dry and we highly recommend waterproof stuff sacks as an extra measure of protection for the most essential gear.
Q: What kind of gear does Adventure Access provide?
A: If you've booked an Adventure Access trek, then we will provide tents, sleeping bags, camping pads, trekking poles, cooking equipment, eating utensils, and water purification solutions. We are glad to partner with Grayl to provide pure water for all our clients!
Q: Does Adventure Access provide backpacks or should we bring our own?
A: Please bring your own pack! We recommend a 35-45 liter pack for up to a 2 day hike that doesn't include camping and a 60-70 liter pack for multi day trekking that includes camping. While we do provide equipment for our treks, our guides cannot carry all the gear necessary for the group. You will be required to carry some of the equipment so need a pack that is suitable for equipment and your own personal belongings. Rain covers for your pack are strongly recommended!!!
Here is a full list of recommended items for our Adventure Access clients who will be joining us for a trek in Eastern Tibet:
| | |
| --- | --- |
| Pants  | Suitable for backpacking |
| Shirts | Short sleeve |
| Shirts  | Long sleeve for layering or sun protection  |
| Fleece | As an outer layer or insulating layer if needed |
| Rain Jacket | Waterproof – water resistant is not sufficient |
| Rain Pants | Waterproof – see Q&A about rain gear  |
| Down or Synthetic jacket  | Necessary for hiking trips in the Spring, Fall, or Winter. Generally recommended for treks that include camping above 4000m.  |
| Underwear | ABC – anything but cotton |
| Socks | ABC – anything but cotton |
| Thermals | Choose appropriately depending upon the season you are coming  |
| Gloves | Appropriate gloves depending on the season you are coming |
| Warm Hat  | Warm hat for colder weather and higher altitudes |
| Baseball cap or sun hat | A good hat for sun protection  |
| Hiking boots | waterproof – water resistant is not sufficient  |
| Backpack | See Q&A about backpacks  |
| Sunglasses | The sun can be very intense at high altitudes and if conditions are snowy, eye protection is very important. |
| Sunscreen | Necessary for days in the sun |
| Headlamp | Small and lightweight – extra batteries |
| Water Bottle | One reusable water bottle  |
If you're curious about some of the equipment we use and some of our staff favorites, you can check that out on the About page listed under the heading "Our Equipment."
It may also be helpful to view our seasonal temperature chart for locations throughout the Amdo region of Eastern Tibet.