If you're planning on mountain biking in China or Eastern Tibet, we want to help you be prepared.
We'll start with a few Q&A's that are helpful for anyone coming to the region and finish off with a few additional answers for those of you who are coming on an Adventure Access Mountain Biking experience.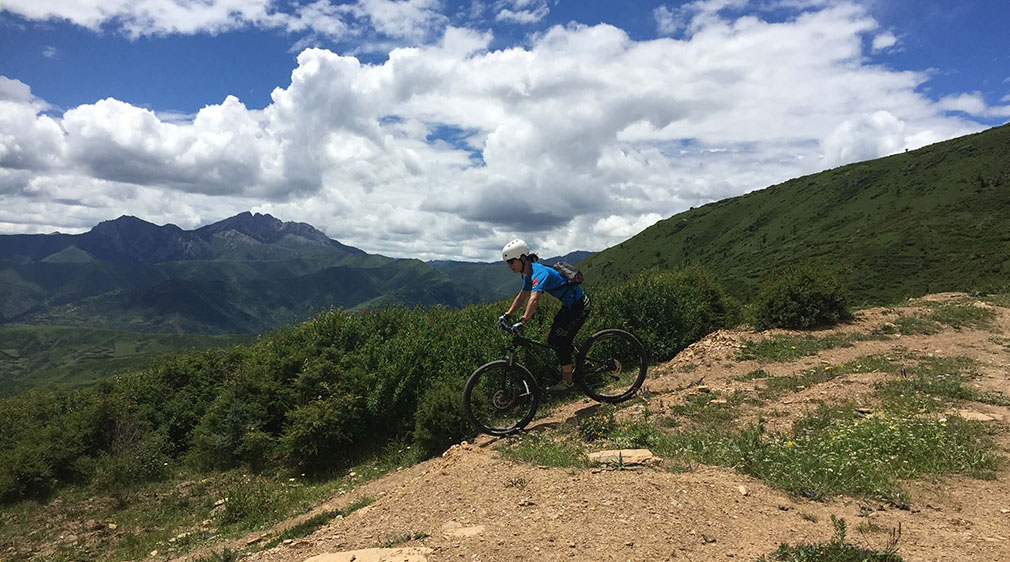 Q: Are there any cultural norms that we should be aware of when traveling in Tibetan regions?
A: So glad you asked! The Tibetan people dress modestly.
It is the norm to wear pants, all year long. Capris would be appropriate for women in the summer. In warmer months, short sleeved shirts are fine but strappy tank tops for women are not appropriate, especially around temples and monasteries, which are common in nearly all locations.
All this said, the rare exception we take to this general recommendation is when we are mountain biking. During the summer months, we do wear shorts when mountain biking. Other times of year, we still find it more comfortable to wear pants when hitting the trails.
Q: Are there other clothing recommendations?
A: We do have a general rule for choosing clothes for time on the Tibetan Plateau… It's as easy as ABC: Anything But Cotton.
Cotton does not wick moisture away from the body so you stay damp and cold. Wools or synthetics are much more effective at keeping you dry and warm. This is true for socks as well. Cotton socks are more likely to stay damp and cause blisters.
Q: What kind of footwear is recommended for mountain biking?
A: To clip or not to clip. That is entirely up to you. If you are most accustomed to biking with bike shoes and clips, then please bring them with you. If you are on an Adventure Access bike we can change the pedals out for you so you can ride with your own pedals and shoes.
Q: What about rain/water gear for Tibet?
A: If you are traveling in Eastern Tibet in the late spring and summer months, we strongly suggest rain gear. Again, these need to be waterproof, not just water resistant. At a minimum, you need a waterproof jacket. Be prepared for your clothes and shoes to get muddy when riding.
Q: What kind of gear does Adventure Access provide for biking trips?
A: If you've booked an Adventure Access ride, then we will provide bikes and helmets. If you're just doing a half or 3/4 day ride you can probably get by with just these. However, if you are planning on multiple rides with us or longer rides, then we do suggest you bring biking shorts, and gloves. We are glad to partner with Grayl to provide pure water for all our clients!
Q: Does Adventure Access provide backpacks or should we bring our own?
A: Please bring your own daypack! We recommend a 20-30 liter pack for carrying water and snacks and having a place to stash an extra layer or your rain jacket. Rain covers for your pack are strongly recommended!!!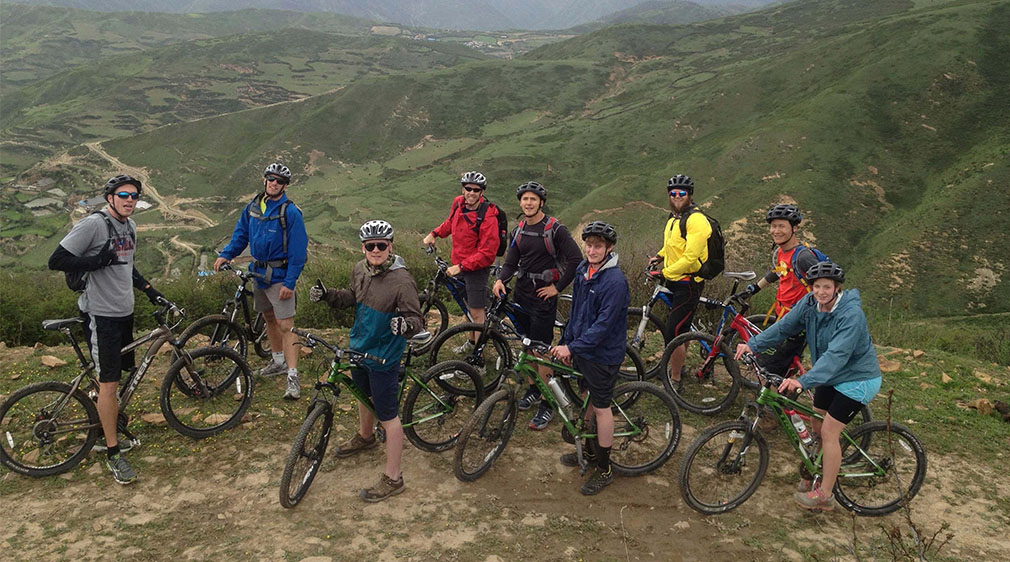 Here is a full list of recommended items for our Adventure Access clients who will be joining us for a ride in Eastern Tibet:
| | |
| --- | --- |
| Bike Shorts | Padded cycling shorts or pants for more comfort on the trail |
| Shirt  | Short sleeve, moisture wicking |
| Shirt | Long sleeve for layering or sun protection |
| Fleece | As an outer layer or insulating layer if needed |
| Rain Jacket | Waterproof – water resistant is not sufficient  |
| Underwear  | ABC – anything but cotton |
| Socks | ABC – anything but cotton |
| Gloves | Biking gloves for more comfort on the trail |
| Warm Hat  | Warm hat for colder months and higher altitudes |
| Backpack  | See Q&A about backpacks |
| Sunglasses | The sun can be very intense at high altitudes. Sun or shine, eye protection is very important.  |
| Sunscreen | Necessary for days in the sun |
| Water Bottle | One reusable water bottle  |
If you're curious about some of the equipment we use and some of our staff favorites, you can check that out on the About page listed under the heading "Our Equipment."
It may also be helpful to view our seasonal temperature chart for locations throughout the Amdo region of Eastern Tibet.