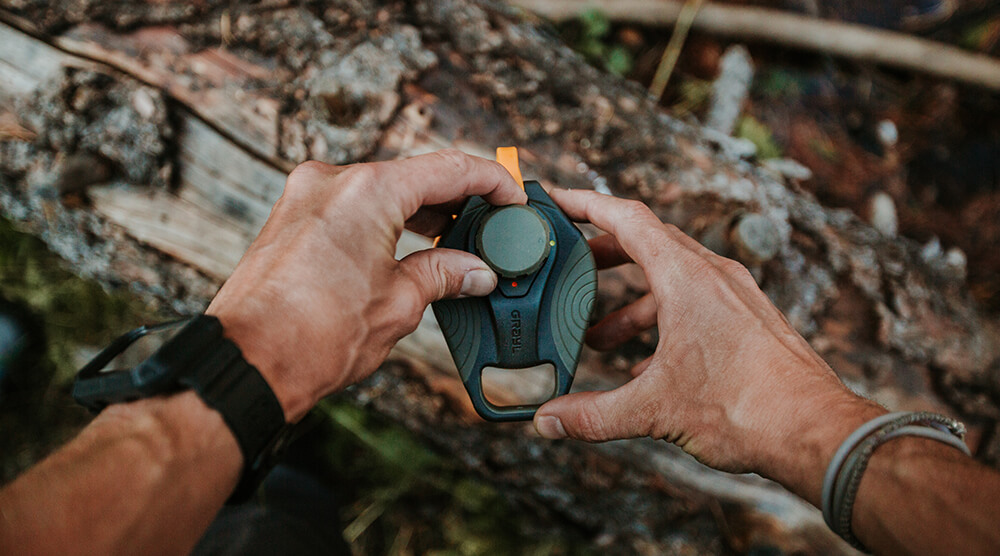 All of us at Adventure Access take the safety and health of our team, our clients, and our environment very seriously! This means providing pure water all along the way AND protecting the environment and surroundings where we love to spend our time. This is why we started asking ourselves, "Can we afford not to use Grayl?"
With this year's launch of the GEOPRESS, we have had some clients comment on the price point of the unit. It has made us keenly aware of the fact that it seems expensive to some but when you give it a moment of thought, it actually makes way more sense to go ahead and save the money.
In fact, if you are part of an Overland Tour with Adventure Access or a trek that is longer that 3 days, we will include a Grayl purifier as part of the package. Additionally, we offer them for use on all of our experiences that are shorter in duration, for no extra charge…you just have to give it back to us at the end of the tour (Don't worry – you can still purchase one at our Songpan Outdoor Center).
So, why is Grayl GEOPRESS so great?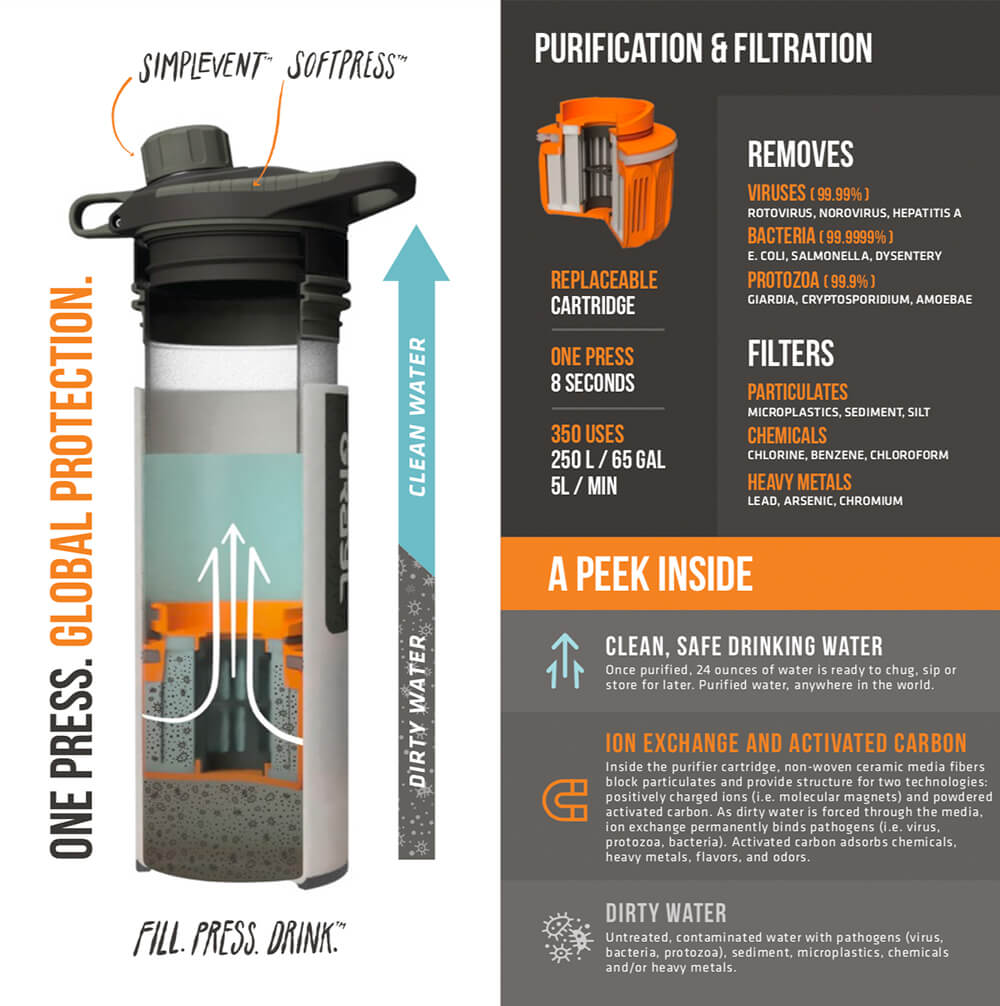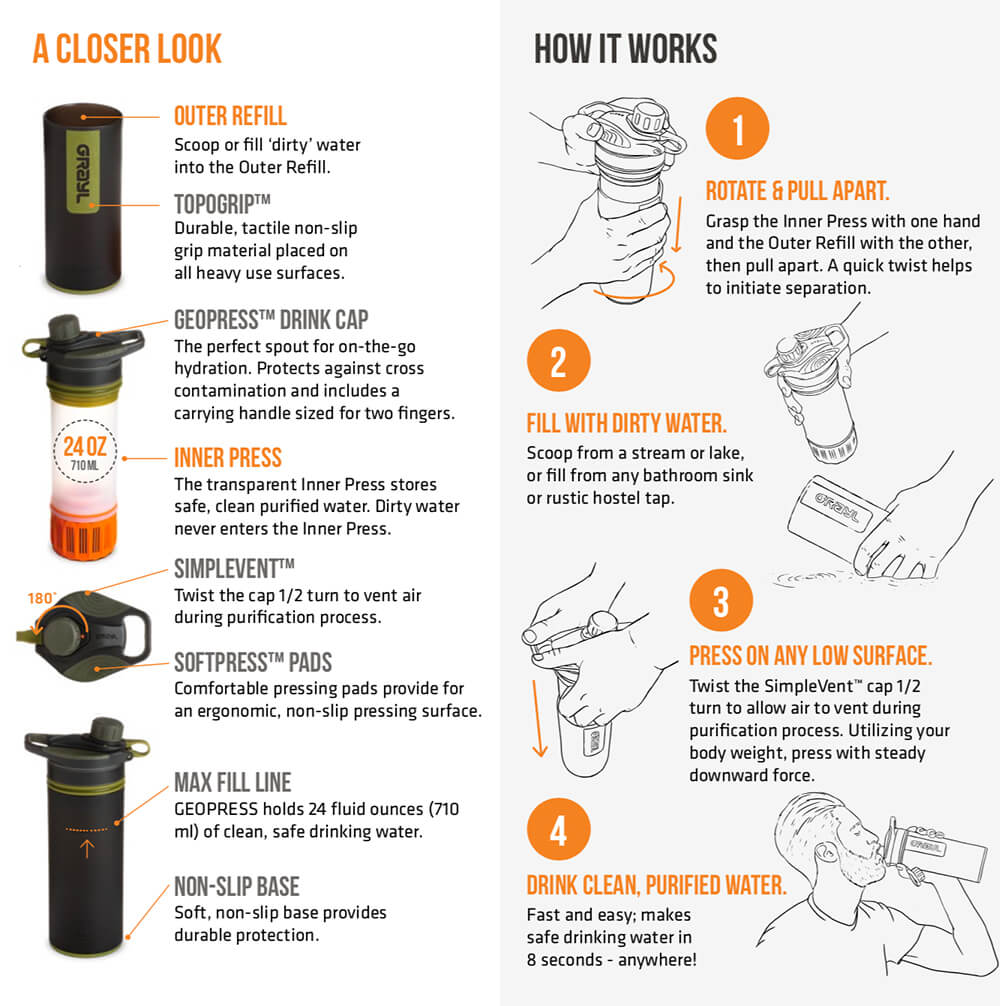 But don't just take our word for it. Let's do a comparison…

Now, on the left is a large pile of single use plastic bottles. Let's see how it stacks up against the GEOPRESS.
One Grayl GEOPRESS plus 2 additional replacement filters gives you the equivalent amount of safe drinking water as what is pictured on the left. BUT there is more to this story…
Grayl has a lower price point.
To purchase one GEOPRESS and 2 replacement filters is less than half of the price of what is pictured on the left. And let's face it, living or traveling in Asia, you are going to drink this amount of water faster than you think. What is pictured on the left is less than 4 bottles per day per person for 1 year. AND the GEOPRESS will last for years if you take good care of it. So the price point gets even lower when only needing to purchase replacement filters in the coming years. And the replacement cartridges can be purchased around the globe.
It is 2688 RMB to buy the water on the left in a convenience store. It is 1228 RMB to buy the Grayl GEOPRESS plus two replacement cartridges. (That would be 385 USD and 185 USD respectively).*
Grayl generates less waste.
The waste volume pretty much speaks for itself.
Grayl uses less carbon in shipping.
The carbon footprint to ship this pile of water bottles vs one Grayl is significantly different. One packaged GEOPRESS shipped from the warehouse is .54kg. A replacement filter is only a fraction of that. The water pictured on the left is approximately 750kg. While there are various online calculators to determine the carbon footprint of shipping, it doesn't take a math expert to see that there will be a significant reduction in carbon output by using a Grayl.
In Summary…
The GEOPRESS keeps you healthy, saves you money, and contributes to the protection of our planet. We can't afford not to use Grayl.

Where to Buy?
For more information or if you are in China and are interested in purchasing a Grayl GEOPRESS or the Grayl UL Purifier, please contact us or send us a message on WeChat (AdvAccSongpan).
*The USD references for the GEOPRESS in this post are a conversion on the China Market price, not the price in a US retail store.