Outdoor Experiential Education
Multi-location
Tour Information
Tour duration:
Designed around your needs.
MEALS:
Designed around your needs.
Activities:
Various cultural and outdoor adventure options available.
PRICE:
Pricing varies per group size and selected services.
Contact us
for details.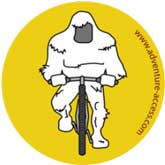 Get Out More
There is so much to experience outdoors and Adventure Access wants you to enjoy it. When it comes to education, not everything can be learned in a book or in a classroom. The outdoors is a great place to learn. In the right environment, learning about yourself and the surroundings can be accelerated. Adventure Access Outdoor Education Programs and Tours are designed to help you and your group get out more.
Our programs can take many different forms such as low ropes elements, multi-day cultural experiences, adventure experiences, or a combination of all of these. All of our programs are intended to meet the needs of the participants and our vision of getting people outside and using the experience to impact the individuals and groups involved.
Certifications and Safety
China
Sichuan Adventure Access Limited received its Tourism License from the National Tourism Bureau in Beijing. It is the first fully foreign invested tour operator to have been established in Western China. We are registered nationally in Beijing and provincially in Sichuan.
Adventure Access is also a member of the Sichuan Mountaineering Association. Our desire to is lead the way in the development of the outdoor industry in Sichuan. Many of our certifications exceed the legal requirements of the government.

Customization
Designed around your needs:
Tell us what you want and we will do our best to make it happen. We start with giving you options and then you tell us what you like and don't like. Everything such as number of people, number of days, types of activities, meals and places to go can be customized to fit the needs of you and your group.
These are just some of the places we go and activities we do:
Chengdu – Egret Bay Wetland Park
Dayi County – Monkey Rock
Songpan County – National Parks, Outdoor sports, Cultural experiences
Jiuzhaigou County – National Parks, Outdoor sports, Cultural experiences
Ruo er Gai County – Yellow River / Grasslands
Gansu – Langmusi and Xiahe – Cultural sites and outdoor activities
Rock Climbing
Mountain Biking
Camping
Testimonials
"Having Adventure Access plan and provide everything made my job much easier and
stress-free. I would recommend that other organizations or schools use Adventure Access because
Adventure Access helps relieve the hassle of planning and prepping for a trip in a
foreign country."

Tiffany - Teacher at Chengdu International School

This was awesome! Everyone loved it! I can't wait to work with Adventure Access again! I know our students will love their Adventure Access experience!

Natalie - Teacher at Quality Schools International, Chengdu

This is so relaxing and enjoyable, I cannot believe we are in China.

Dave - USA - Parent

I didn't think I could do that. I've learned that I can push myself harder than I ever thought possible.

Student from QSI, Chengdu - Rock Climbing